Since 2009, we've invested over £5.3 million into research projects. We want your donations to have the biggest possible impact.
That's why we only fund research which is the best quality sarcoma science and will be most relevant and beneficial to sarcoma patients.
We have a rigorous system to make that happen, following guidelines set out by the Association of Medical Research Charities, the membership organisation of the leading medical and health research charities across the UK.
Our research funding process
Research Strategy
We work closely with our Grant Review Panel, made up of scientists, clinical experts and people with personal experience of sarcoma and the wider sarcoma community in setting a research strategy, while our Board of Trustees allocates our annual research investment.
The strategy sets out how we will invest in research over the next 5 years. It is based around several key areas, including:
Focussing on patient priorities
Building collaborations
Integrating with the research community
Developing the next generation of research leaders
Funding a balanced, broad research programme
Communicating research progress
Read our Research Strategy in full.
Applications to our grant rounds
We open funding calls several times a year, welcoming applications across the field of sarcoma research. We aim to be flexible in the research grants we award, with no area of research or sarcoma subtype given greater priority over another.
Funding calls are advertised on our website and to the sarcoma research community. Find out more about how to apply for funding.
Written peer and lay review
Once a grant round has closed, all applications undergo a rigorous process called peer review, where each application is anonymously appraised by independent scientific experts from across the world.
We also ensure all grants are reviewed by people affected by sarcoma – our Research Grant Lay Reviewers.  Their personal experience of sarcoma gives them a unique insight, to ensure that the research we fund is in line with patient priorities.
Applicants are offered the opportunity to respond to comments from peer and lay reviewers before applications are discussed by our Grant Review Panel.
Declaring conflicts of interest
All reviewers and panel members are asked to declare any conflicts of interest. If conflicted on a given application, they are unable to review it or be present for the discussion of that application during panel meetings.
Strategic Review: selecting applications for funding
Our Grant Review Panel is made up of sarcoma experts, academics, clinicians and people affected by sarcoma. Their role is to ensure independent and high-quality research recommendations are made to Sarcoma UK's Board of Trustees.
The panel meet to fully discuss the applications and their reviews. Following the discussions, each member anonymously and independently scores each proposal to help determine which should be awarded funding.
Funding awarded and progress monitoring
All grant-holders submit progress reports each year and a final report at the end of the project. We keep in regular contact with our grant-holders throughout the lifetime of the project and beyond.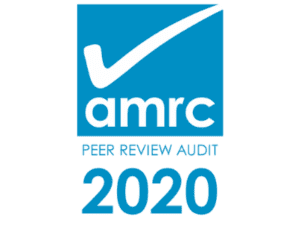 In 2020, we were awarded the Association of Medical Research Charities' Certificate of Best Practice in Peer Review, recognising the highest quality standard with which we award and administer our research grants.
Impact of COVID-19
As a research funder, we would like to reassure the research community that we are acutely aware of the immediate and long-term impacts of COVID-19 on research activities. We understand that most researchers will have been affected during this period of disruption and we strongly encourage those who have been adversely affected to continue to apply to our funding schemes. We welcome information outlining how COVID has impacted your research activities and may have affected the development of your proposal. This will be taken into consideration by our Grant Review Panel.
You can read the full statement, co-signed by Sarcoma UK and other medical research charities.