When you leave a gift in your will to Sarcoma UK, you help us plan and achieve our vision: where everyone affected by sarcoma cancer has the treatment, care and support they need.
You may have had a sarcoma diagnosis or you may know how a diagnosis affects whole families and friendship groups. You may have called our Support Line; you may have received one of our information booklets, or you may have benefited from Sarcoma UK-funded research. By leaving a gift in your will, you can ensure that in the future everyone can have access to new services and treatment.
Beating sarcoma for future generations
A will is one of the most important documents you will ever write.
A will can be written once you are 18 and it's important you have one, even if you do not think you need one. If you have savings, children, or are thinking about buying a house, you should have a will. If you have pets or objects that you would like to leave to specific people, you will also need a will. You can also leave things like your online photos to certain people or make plans for your online accounts and social media profiles when you create a will.
Have your will written for free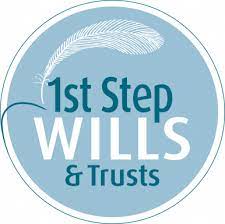 We've partnered with the 1st Step Wills & Trusts, which means you can have a will written or amended for free.
If this is something of interest to you, let us know your name and address below, and then we'll pass your details to our partner, 1st Step Wills & Trusts, who will be in touch.
Leaving a gift in your will to Sarcoma UK is a promise to be a part of our future in a very thoughtful way, in return here is our promise to you:
We are available at any time to answer any questions or provide you with any information you may need, we aren't solicitors but we'll answer as much as we can.
We promise not to pressure you to give to us, who you leave a gift in your will to is a private decision and we respect that.
Any information you share with us will be kept confidential and handled with great sensitivity. We promise to respect your privacy.
You do not need to tell us your intentions. If you do, it can give us the opportunity to say thank you and welcome you into the Sarcoma UK community.
We appreciate and respect that you may change your mind in the future and change your Will. You can also stop receiving updates from us at any time.
Your legacy gift will be used in a powerful way with your intentions at the forefront, it will help us support everyone affected.
To speak to someone in confidence about leaving a gift in your will, please get in touch. You can write to us: Legacies, Sarcoma UK, 17/18 Angel Gate, City Road, London, EC1V 2PT, call us on: 0207 856 0445 or email legacies@sarcoma.org.uk.
Our office hours are Monday – Friday 9 am to 5 pm.
Useful sites
To read about how we look after your information, please see our 
Privacy Policy
.