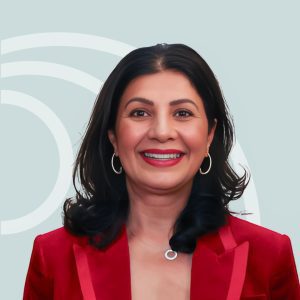 Anjula qualified in law and worked as a legal officer in the voluntary sector before taking up her current role as a civil court judge.
Anjula is the wife of Sarcoma UK trustee Dave Thompson who sadly passed away in 2016. Anjula and their two daughters, with Dave's extended family and friends, have raised over £65,000 for Sarcoma UK.
Since Dave passed away, Anjula has played an ambassadorial role for the charity, representing Sarcoma UK at a House of Lords reception for Cancer 52 and at high profile fundraising events. Most recently, Anjula has worked with the staff team to provide written and verbal evidence to NICE at the Technology Appraisal for the new immunotherapy treatment, olaratumab.