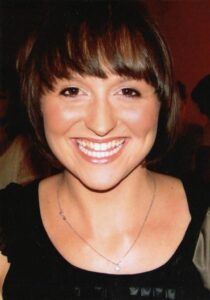 Jan Cornell has been raising money in memory of her daughter, Stephanie, since she died in 2009 from angiosarcoma.
Jan has been joined by her family and friends and has been a great support at the London Marathon. Her son-in-law completed his second London Marathon for the Team in 2019 and Jan organised a full team to take part in the 2021 Virtual London Marathon. Jan and her husband Tony can usually be found at our mile 11 cheer station outside Bermondsey Underground Station for the London Marathon.
The fund has raised over £100,000 since they started collecting donations – a monumental contribution that has brought about such change over the years.
Read more about some of Jan and her family's fundraising below: