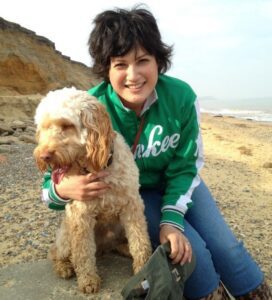 Sayako was born in 1987 in Cambridge to a Japanese mother and English-American father, and was a citizen of the UK, USA and Japan.
She spent her early childhood in Tokyo before returning to Cambridge and attending the Perse School for Girls. She gained a BSc (Hons) in Anthropology from the London School of Economics, then took a Master's in Computer Science at University College London, where she carried out a research project on automatically translated online messaging.
After her studies, Sayako remained in London, working as a researcher for the writer and broadcaster, Ben Hammersley, on his book, 64 Things You Need to Know Now for Then: How to Face the Digital Future Without Fear. She then moved to Tokyo to join Rakuten, the largest e-commerce company in Japan, as a graduate recruit.
In early 2013, only three months after starting her new career, Sayako was diagnosed with angiosarcoma and returned to the UK for treatment, and to be with her family, her partner Andy, and her dog Raphael. She particularly loved being in the peaceful mountains of Sweden, where she had a home, and travelling in many countries around the world. She died on 3 October 2014 in Cambridge. She was very much loved by all who knew her.
The Sayako Grace Robinson Fund will directly support Sarcoma UK's cutting edge research programme.
If you would like to contribute to the Sayako Grace Robinson Fund, visit our donation page and mention "Sayako Robinson" in the 'Tribute donation' section.
There is also a separately funded PhD in Sayako's name.