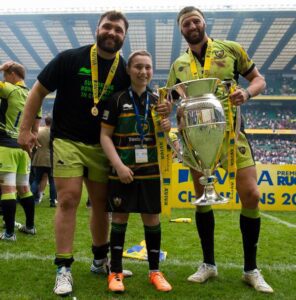 After being diagnosed with osteosarcoma aged 11, Luis Ghaut, his family and friends, decided to do all they could to raise funds and awareness.
Luis was widely supported throughout his community in Northampton, and he raised so much awareness through appearing in local and national press. The players of Northampton Saints Rugby Club attended events run by his campaign, and he was chosen as their mascot for their Premiership cup-winning match in 2014. Many of players said their famous victory was inspired by Luis.
Unfortunately, shortly after his 13th birthday, Luis passed away. His family and friends continue his incredible legacy by raising funds, taking on challenges and organising events.
Read more about Luis on his website.