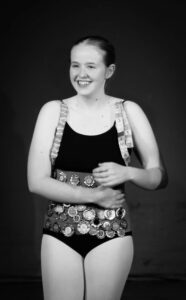 Here is what Ellie has to say about setting up a Group Fund to support Sarcoma UK:
"In July 2021 I was diagnosed with a cancer known as Ewing's Sarcoma which is an aggressive cancer, and the placement of it within my body there have not been many cases of, so it is very rare. The treatment I have received so far has been incredible, from chemo to proton beam therapy. However, Sarcoma only receives 1% of funds for research each year. This is quite a scary statistic.
I want to be able to give back to places which have helped me so far. I will be starting lots of different events so any donations or anyone who can get involved will be gratefully received. The money will be going to a charity known as Sarcoma UK. Thank you for everyone's support! Ellie x"
Thank you, Ellie, for choosing to support our charity while you are currently going through treatment! Take a look below at Ellie's Facebook page for more updates from Ellie.