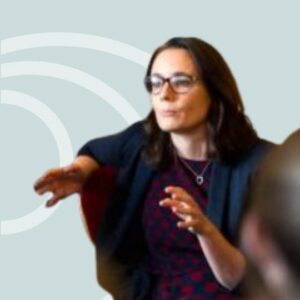 Sarah is former Head of Events & Visits at 10 Downing Street, having worked for both the current and previous Prime Minister. Sarah was a colleague of Chris Martin at 10 Downing Street and she led No 10's working group during our charity of the year partnership in 2016.
Sarah is now a director at the newly formed Commonwealth Summit Unit, part of the Cabinet Office. In April 2018, the UK will host the Commonwealth Summit – one of the biggest national events since the Olympic Games – and the Commonwealth Heads of Government Meeting.
Sarah brings expertise in communications to Sarcoma UK's Board of Trustees.