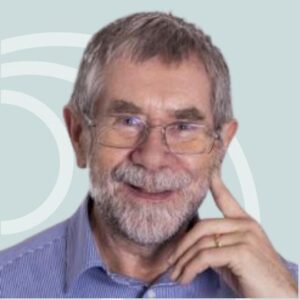 Ian trained at Cambridge University, where he read Natural Sciences, and subsequently studied medicine at King's College Hospital Medical School, London. His decision to specialise in oncology was made while working as a junior doctor at the Royal Marsden Hospital.
After research for his MD at the Institute of Cancer Research and completion of specialist training, he was appointed Senior Lecturer in 1989 and worked for many years on the development of new anticancer drugs, such as temozolomide, abiraterone acetate, everolimus, angiogenesis and HSP90 inhibitors.
Ian has more than 25 years' experience of treating patients with sarcoma and has conducted many clinical trials in this area, most notably as part of the international team which performed the initial study of imatinib for patients with gastrointestinal stromal tumour (GIST). This drug has transformed the lives of thousands of people with GIST and helped turn it into a chronic manageable disease for many.
Ian was a founder member of the British Sarcoma Group and President until 2015 and was for many years Head of the Sarcoma Unit at the Royal Marsden. He retired in 2016.